So last night I wasn't sure if I was going to go to the Thanksgiving parade today, but Shannon Rivera invited me to go and watch it with her husband and kids, so I decided to go. It was actually pretty cool and I'm glad I went.
This is my favorite part of the parade ...the police cars at the start of the parade: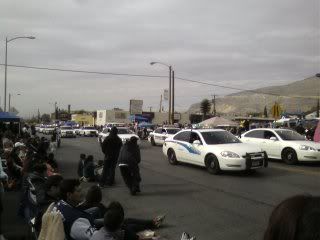 And of course the fire trucks were pretty sweet: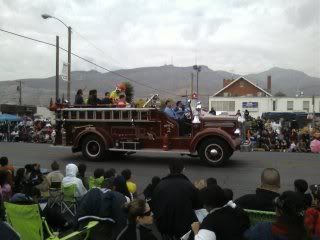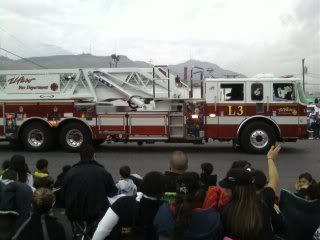 A tribute to the late, great Don Haskins: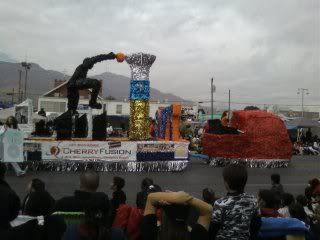 And to El Paso native Gene Roddenberry, creator of Star Trek: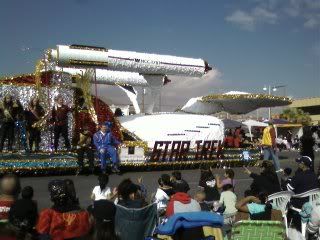 And a massive monster truck: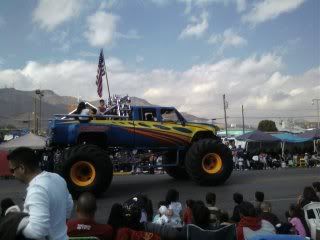 All in all, it was a pretty good parade that I, along with about 315,000 of my fellow El Pasoans, enjoyed together.
Afterwards, I arrived home just in time to enjoy my mom's awesome lunch she made with ham, turkey, stuffing, green bean casserole, mashed potatoes and gravy, cranberry sauce, bread, and pumpkin pies. Oh gosh, it was awesome!
After eating, we talked about what we're grateful for, then put on the Cowboys game. I crashed on the couch, then moved to take a nap in my bed. I got up around 5 or so and hit up the food for a second round: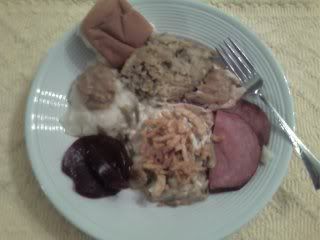 Then I brushed my teeth and pulled out the Christ-mas tree. It's kind of my tradition to put up the tree on Thanksgiving afternoon. After about an hour, this ...
became this ...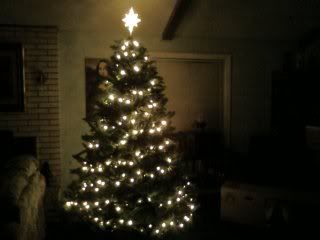 I'll have to put on the rest of the lights and the decorations this weekend.
So it's been a pretty sweet Thanksgiving for me. I'm thankful for many things:
- My family
- My parents who have been married over 36 years
- My friends
- My church
- My staff team and my youth leaders
- My Honda
- Food to eat
- Clean water to drink
- A warm home
- A comfy bed
- Music
- And so much more ...
"Give thanks in all circumstances, for this is God's will for you in Christ Jesus." - 1 Thessalonians 5:18