I love high school football season. Tonight was the first game I was able to go to this season, and it was well worth the $5 ticket price.
It started with a beautiful sunset cast over the stadium ...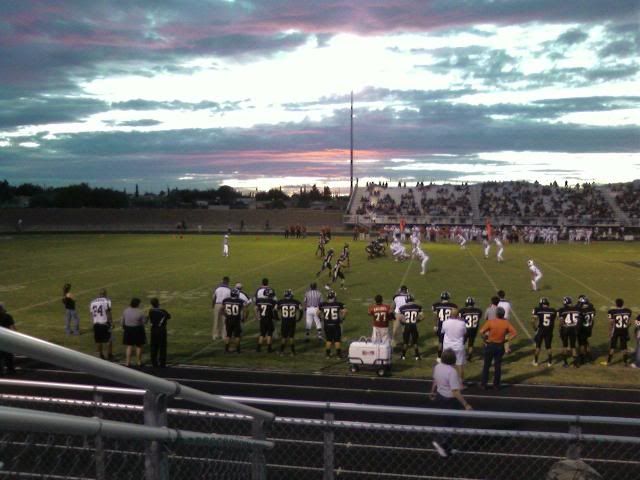 ... and as the night went on, Hanks kept the scoreboard busy, shutting out Bel Air in the first half and scoring 4 touchdowns. Then came half-time and my favorite part of the game - the band: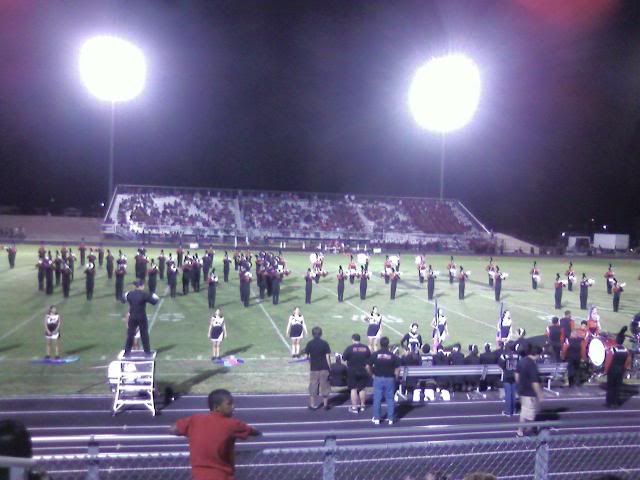 Sure, Bel Air scored a touchdown and got 7 points on the board, but Hanks kept the upper hand and ended the game with a score of 42 to 7. Win or lose, the best part of the game is when it's over and you finally get to stop sitting on those hard steel benches and get to sit down in your nice, cushy car seat.
42 to 7; that makes for nearly 100 points scored in the past 2 weeks by the Hanks Knights. Next week, Hanks takes on Montwood High School and ordinarily I would expect a shut out by Montwood, but Hanks is actually doing REALLY good so far this season and Montwood is NOT. I could be incorrect, but I believer after last week's win over Gadsden, Hanks was actually rated higher than Montwood.
So I'm pretty excited about the Hanks season this year. Go Knights!