So in case you didn't know, we're expanding Del Sol Church's youth center, the Firehouse. We'll be renting the suite next door to the current Firehouse and making it a game room. We'll put the pool tables, the foosball table, and the video games in there, plus making a couple of seating areas with couches, rugs, and all that stuff.
It's gonna be pretty tight (for all of you older than 30, that means "cool").
Out landlord, T-Group Properties, has been bending over backwards once we first said we might be interested in renting it out. That little suite is too small for a stand-alone business so it's been empty for over 4 years, but it's perfect for our needs. I'm sure they're happy that someone is finally renting it out, so they've reduced the rent, cut our security deposit in half, put in a new HVAC unit, new ductwork, and a new drop ceiling.
Here are some pics: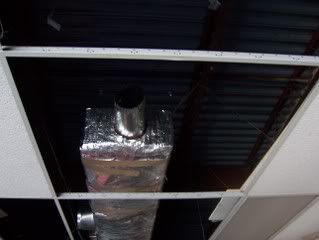 We're meeting Thursday with someone to get some plans drawn up for the minor renovations we'll be making to the suite in order to make it part of the Firehouse.
I'm SO excited about this addition, and I'm very hopeful about the future of Del Sol Church's Fire Youth Ministry!