Today's Friday Five - my five favorite pics this week from my camera phone:
1. This is by far my most favorite pic of the week. It's from around noon on Tuesday when we got out first snow of the year!!!!!!!! It looks like rain on the windshield because it wasn't enough to collect on the ground, but it was still wonderful!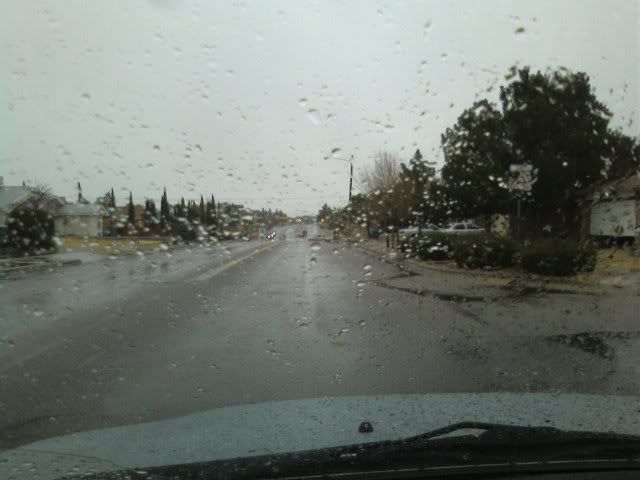 2. This one's from Monday; it's the Angel Tree from our lobby. We put it up for the Sunday after Thanksgiving and asked our church family to take the angels from it. We were blown away that on that Sunday - the week after we asked our church family to donate food for 106 Thanksgiving food baskets and the same Sunday that we asked our church family to bring food to stock up our food pantry - all the angels were taken. There were just over 300 angels on that tree! Way to go, Del Sol Church!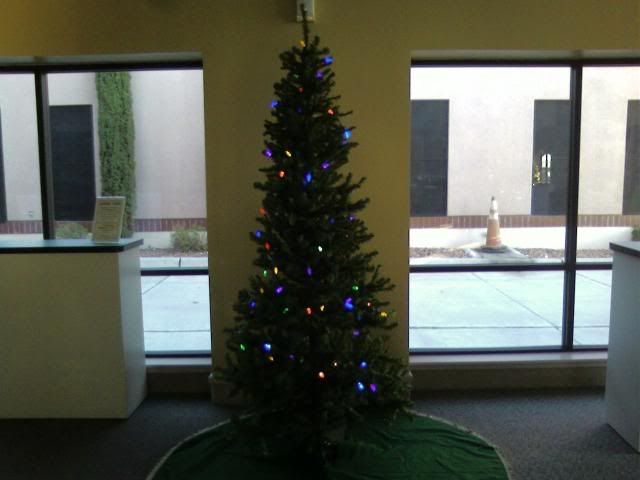 3. This was on Thursday after I had a lunch meeting with Buck Zengerle from Healing Place Church's El Paso campus. I was getting back on I-10 to head back to my side of the mountain and as I approached a traffic signal, I was just taken aback by the view of Mount Cristo Rey and it's sister mountains (Cristo Rey is the tallest peak, but the cross at the top is blocked by a light pole). How beautiful!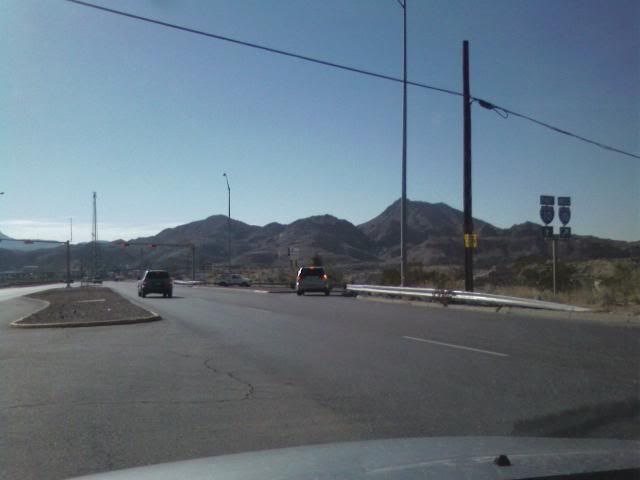 4. This was from Wednesday when I had lunch with my friend Daniel Day at The Bagel Shop down by UTEP. I was trying to get back to I-10 and I drove through UTEP to hit the Schuster on-ramp. It's hard to see but it's the big digital UTEP sign on the left and the poor colonias of Juarez, Mexico on the right. It's such a culture clash that you've got this big university and maybe 1,000 feet away is a poor neighborhood of a third world country. We are so blessed here in America!
5. This one's from today. I went by the office to drop off some Christ-mas cards and pick up my paycheck and when I was getting back into my car, I looked up and saw some fighter jets flying around in the skies. This is just one of the things I love about El Paso: Holloman Air Force base is so close and it's not uncommon to see those white streaks in the sky from the jets. Today was different though - I don't know if I've seen so many jets in the sky at the same time, but it looked pretty cool.